IDWorld fingerprint module supports the rapid development of the smart lock industry
Views: 1 Author: IDWorld Publish Time: 2022-08-29 Origin: Site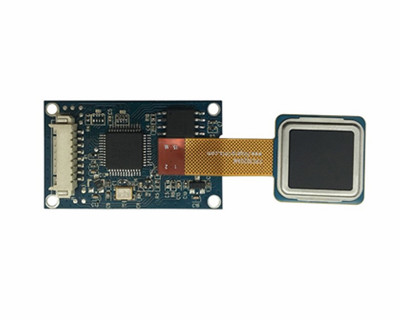 The explosive growth of the smart lock industry is inseparable from the efforts and innovations of IDWorld. IDWorld, as a pioneer in the fingerprint identification industry, supplies fingerprint products such as fingerprint modules, fingerprint sensors, and fingerprint algorithm chips. Over the past 18 years, with its excellent product quality and high-quality service, it has won a good reputation in the industry.
IDWorld's ID812 fingerprint identification chip, running IDFingerV6.0 fingerprint algorithm, has stable, accurate, fast and reliable performance characteristics, as well as easy-to-use advantages such as deep self-learning, self-adaptation and 360°any angle recognition, and can accurately collect and identify fingerprints , including rough, dry and damaged fingerprints, each fingerprint feature extraction and recognition can be completed quickly. ID812 has embedded encryption technology, which highly guarantees the transmission and storage security of fingerprint information, and is favored by many customers with high cost performance.
In order to better meet customer needs, IDWorld has launched a fingerprint module with high security. The module adopts a low-power design, a thin and delicate appearance, and contains extraordinary strength, which can be perfectly integrated with the design of modern high-end smart locks. The light strip module looks pleasing to the eye and is just as easy to use. The aperture of the colorful breathing light is even and agile, and it is full of technology. The module adopts FPC sensor imported from Sweden, with its own touch wake-up function and extremely high stability.
From chips to fingerprint modules, IDWorld is striving to provide safe and reliable products from all aspects to escort the enjoyment of smart life.
Hot Tags: Fingerprint module,Fingerprint Sensor,Optical fingerprint sensor