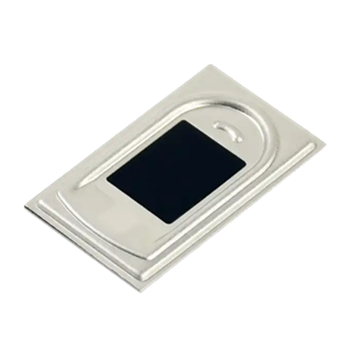 In recent years, fingerprint identification technology has been widely used in all walks of life in society by virtue of its portability, uniqueness, certainty, not easy to be forged and not easy to be stolen. In terms of fingerprint identification technology, it is not only one of the most frequently used biometric identification technologies, but also occupies a large market share in the biometric identification market with its characteristics of high technical maturity, convenient application and low cost.
In addition, there have already been a number of quick action of science and technology enterprises quietly walked in the forefront of technology, has made many achievements, among which the fingerprint recognition expert IDWorld performance is particularly significant, remarkable achievements. It can not only provide customers with fingerprint recognition products such as fingerprint sensor, Capacitive fingerprint sensor, Optical fingerprint sensor, Capacitive fingerprint Scanner, etc. It also provides fingerprint recognition solutions.
Excellent algorithm ability
As we all know, fingerprint identification is one of the most important technologies in biometric identification technology, is widely used in the "real person, identify person" digital identity authentication services, involving personal consumption, financial payment, public security and other industries, which undoubtedly puts forward higher requirements for fingerprint module manufacturers, need to have advanced fingerprint identification algorithm ability. IDWorld knows the importance of technological innovation, and has been deeply studying the field of fingerprint recognition. It has accumulated self-research technology for 20 years in fingerprint recognition, and its Capacitive fingerprint sensor and other products have been highly recognized by users for their experience.
Excellent performance provides "excellent guarantee"
As the core component of fingerprint recognition, the performance of fingerprint module is related to the accuracy and efficiency of identity authentication. IDWorld constantly conducts research on Fingerprint recognition technology and the development, production and sales of its applied products. Through years of research and development, market practice, as well as continuous upgrading of technology and innovative products, IDWorld takes Capacitive Fingerprint Scanner with outstanding performance to provide a "strong guarantee" for users. It is mainly reflected in the following aspects:
① High performance and low power consumption. The high performance ARM-Cortex kernel processor is used to realize the fast processing of real-time tasks.
(2) oversized fingerprint image. Support 500DPI, 508DPI and other fingerprint image resolution, imaging quality is high.
(3) Integrated ultra-thin design. Capacitive fingerprint sensor adopts the structural design of integration of sensor and chip, which is light in appearance and compact in size, making it easy to design and integrate product structure.
Strong adaptability, easy to use. Using IDFinger fingerprint algorithm, the algorithm can be adaptive adjustment, even if the user finger dry, wet, rough, also can have good imaging effect.
Fingerprint Sensor Enabled authentication
Today, IDWorld's self-developed fingerprint modules cover a wide range of sensor sizes, acquisition methods, and sizes to easily meet the integration needs of different products.
In addition, IDWorld fingerprint module supports a variety of interfaces, various operating systems, and configures standard SDK, which can be quickly and flexibly embedded into PC devices, intelligent door locks, POS machines, access control and other intelligent terminals. It is widely used in government affairs, education, medical care, finance and other industries requiring identity authentication and security control through fingerprints.
At present, fingerprint recognition technology with continuous improvement can take into account multiple dimensions such as safety, convenience and cost performance, and still has broad application space. It is certain that fingerprint recognition technology will continue to upgrade and optimize in the future. At the same time, the high-tech enterprises represented by IDWorld are also accelerating their pace to provide more secure and convenient identity authentication technology and services for customers from all walks of life. It is believed that in the near future, fingerprint recognition technology will be applied to a wider range of fields.