IDWord fingerprint module is widely praised by smart lock enterprises
Views: 4 Author: IDWorld Publish Time: 2022-09-09 Origin: http://www.idwdfp.com/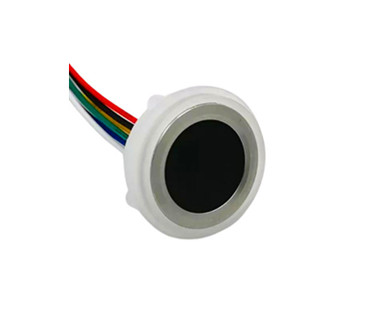 IDWorld was established in 2004 and has 18 years of profound accumulation in the fingerprint identification industry. The cost-effective fingerprint module and fingerprint sensor launched by IDWorld for the smart lock market are highly praised by users. IDWorld is committed to making people's lives more convenient through fingerprint recognition technology.
Taking the semiconductor fingerprint module ID1019R as an example, the Swedish FPC fingerprint sensor is used, and the ID812 fingerprint recognition algorithm chip is used to provide high-quality differentiated customized services for smart lock manufacturers through different product forms. As soon as the new semiconductor fingerprint sensor ID1016R is launched, it is well received by users for its exquisite craftsmanship and excellent performance.
ID1019 series fingerprint modules are embedded with IDWorld's self-developed fingerprint algorithm chip, using self-learning fingerprint algorithm, combined with dynamic LED breathing instructions, to create a variety of fingerprint modules with a sense of technology and modernity. Nearly 20 years of accumulation of fingerprint core algorithm experience, the perfect combination of security chips and the high integration of the industry chain have created a series of high-quality and cost-effective fingerprint products, which have created a wide range of applications in many smart door lock companies.
Hot Tags: Fingerprint sensor,Fingerprint Module,Fingerprint Reader