FPC1020 fingerprint sensor module, high security, popular
Views: 8 Author: IDWorld Publish Time: 2022-10-27 Origin: http://www.idwdfp.com/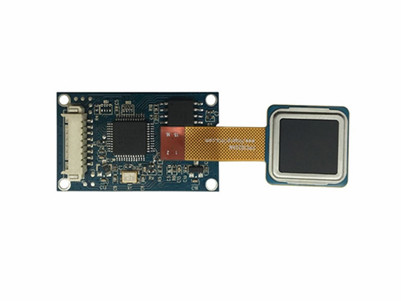 IDWorld has launched the FPC1020 fingerprint sensor module to help hardware engineers to achieve more extreme product design.
Module is equipped with a new ID812 fingerprint identification chip, integrated IDFinger fingerprint identification algorithm, the use of encryption technology, has adapted microcontroller, Android, Windows and other ecology, and provide complete development data, can help partners in various applications in the development of fingerprint identification function quickly call.
Small structure design FPC1020's biggest features.
The FPC1020 fingerprint sensor can adapt to different types of intelligent hardware due to its fine and compact shape, which provides sufficient structural design space for hardware designers and greatly reduces the design time and cost for customers.
Equipped with the new ID812 fingerprint identification security chip
The FPC1020 is equipped with the new ID812 fingerprint security chip, which uses the ARM 32-bit security core processor. Take advantage of its superior architectural features, high performance, and low cost to deliver secure, energy efficient solutions while delivering high performance. The chip built-in hardware security encryption module supports a variety of encryption security algorithms, including DES, TDES, AES, RSA, SHA, ECC and other mainstream encryption algorithms. The chip hardware also supports a variety of attack detection functions.
Fingerprint algorithms mature, development support mature: fingerprint recognition applications are simpler
FPC1020 fingerprint module with IDFinger fingerprint recognition algorithm, IDWorld has 16 years of deep accumulation in the field of fingerprint, IDFinger fingerprint algorithm according to market demand, user feedback, constantly in the rapid iteration of performance improvement. The new IDFingerV6.0 fingerprint recognition algorithm is stable, accurate, fast and reliable, and has the advantages of deep self-learning, self-adaptation and 360° arbitrary Angle recognition. It can accurately collect and identify all kinds of fingerprints, including rough, dry and damaged fingerprints. Each fingerprint feature extraction and recognition can be completed within milliseconds
As a fingerprint identification core technology solution provider, IDWorld has technical advantages in software, hardware, algorithm and other dimensions. The technical support provided by IDWorld is not limited to fingerprint identification module, but a complete set of fingerprint identification technology solutions. In the integrated circuit, IDWorld will provide more high-level security protection level users with technology empowerment.
Hot Tags: FPC1020,FPC1020AM,FPC1020 fingerprint sensor